Quickly Evaluate Advisors With This Easy-to-Use Checklist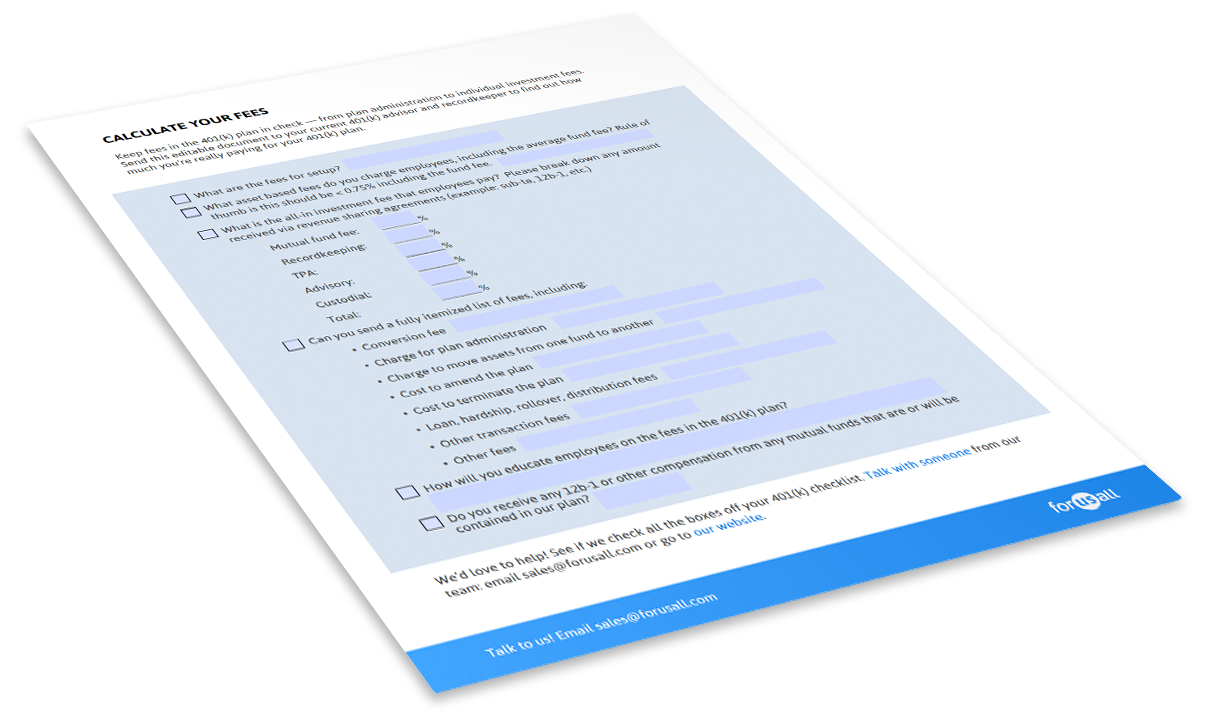 When evaluating 401(k) advisors, proper due diligence is key. That's why we assembled top questions asked by CFOs, HR executives, and benefits teams. Use this checklist to easily compare advisors on 7 elements critical to 401(k) advisors:
Advisor Firm Experience: evaluate their ERISA expertise.
Fiduciary Role: understand how much liability they take off your plate.
Licensing & Insurance: make sure the advisor is properly licensed and insured for retirement planning.
Recordkeeper Search Capabilities: determine if the advisor is independent.
Participant Support & Financial Wellness: assess the firm's level of support for your employees.
3(16) Administrative Fiduciary Services: determine how much admin support they provide.
Whether you're curious how your current plan stacks up or actively evaluating new providers, the checklist will keep you organized. Complete the form above to get it instantly.